Hilux Electrical Parts
81550-0K430,Toyota Hilux Rocco Rear Lamp,81560-0K430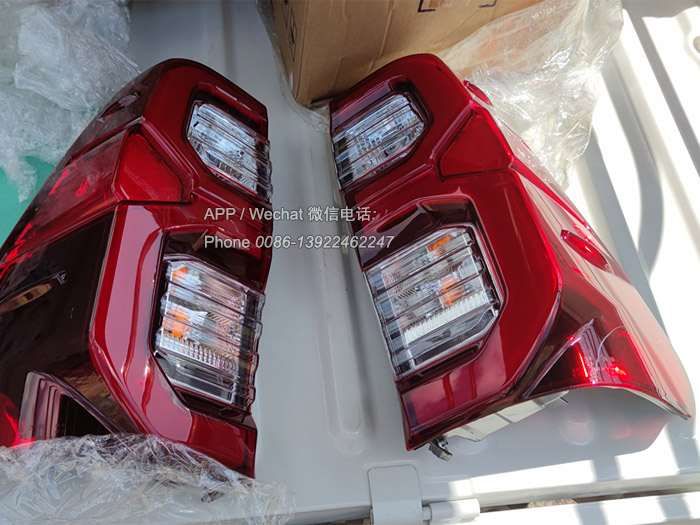 81550-0K430,Toyota Hilux Rocco Rear Lamp,81560-0K430,815500K430, 815600K430,
Toyota Hilux Rocco Parts, Hilux Pickup Parts , 2021-2023 Hilux Parts
Made in China
Availability: 100 Pieces
VERIFIED SUPPLIER: HILUX DIESEL COMPANY LIMITED
BEST HILUX PARTS STORE | MANUFACTURER
Details

Shipment Port: 1.Guangzhou,China.
Shipping By : Sea, Air ,DHL, UPS,Fedex

Lead Time: 2 days

Payment Terms: T/T,WesternUnion

1. Competitive Price and Prompt Delivery

2. Small orders accepted

3. One-stop purchase service,Container consolidations & International shipping service.




CONTACT US
WE FOCUS ON SUPPLY TOYOTA PICK-UP TRUCK HILUX KUN15, KUN16, KUN25, KUN26, KUN35, KUN36, KUN122, KUN125, KUN126, KUN135, KUN136, KUN36, TGN16, TGN26, TGN36, TGN126, TGN136, GUN112, GUN123, GUN125, GUN126, GUN135, GUN136, LAN15, LAN25, LAN35, LAN125, 1KD, 2KD, 5L, 5LE, 1TR, 2TR, 1KD, 2KD, 1GR, 1GD, 2GD AUTO PARTS.
WE ARE THE LARGEST INDEPENDENT STOCKIST OF THE TOYOTA HILUX PICKUP PARTS IN CHINA,SUPPLIING TRADE AND RETAIL CUSTOMERS WITH QUALITY PARTS AT COMPETITIVE PRICES.